...so why did San Francisco attempt to renege on the 2015 exclusivity agreement anyway?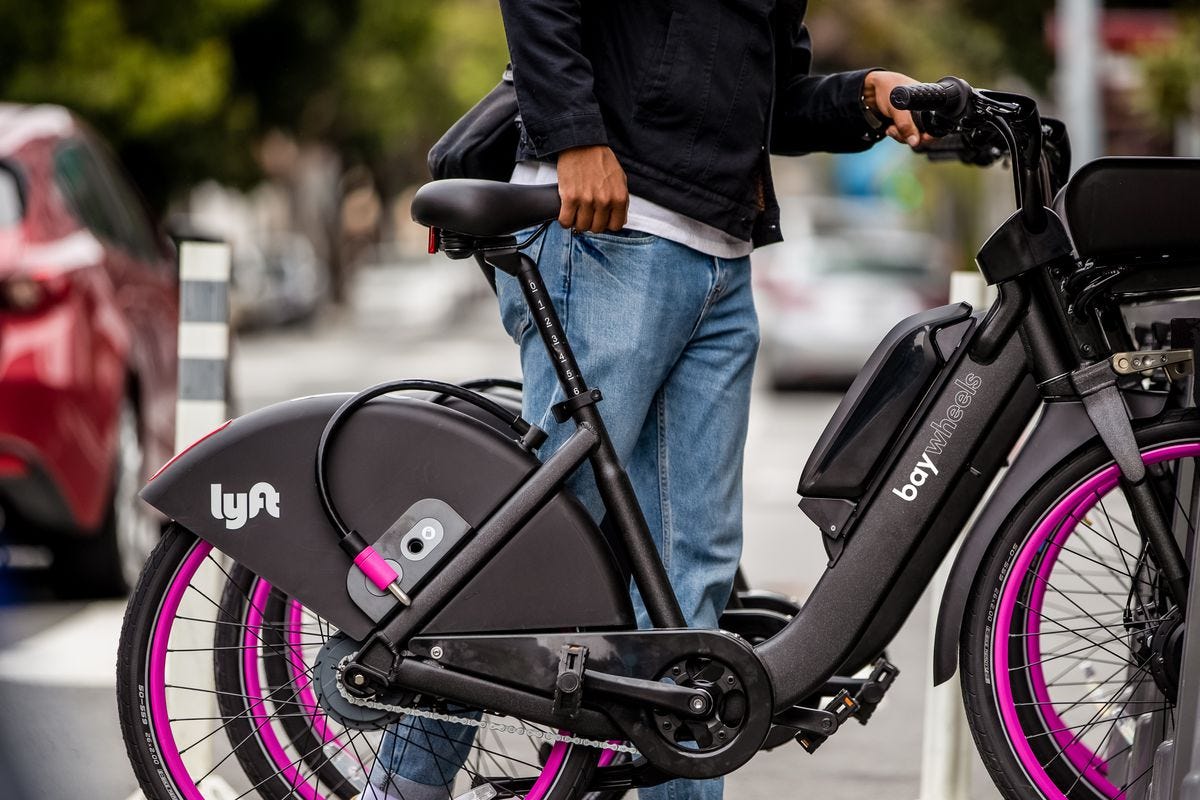 Earlier this week, Lyft's e-bikes finally rolled into San Francisco after a California judge ruled in favor of Lyft in their lawsuit against the city.
There's some positive coverage and excitement for the bikes themselves, but a lot of is overshadowed by what is being portrayed as anti-competitive behavior on Lyft's part. Maybe I'm reading into it too much, but it feels like much of the reporting around the subject has had a subtext of disappointment. Disappointment in Lyft, a company that claims to be all about removing cars from the road, fighting to keep competition off the streets.
I'll admit, it's a bad look for Lyft. Here's the rub, though. What if I told you that their hand was forced by the city?
---
Wait wait, catch me up?
So, background you may already know: In 2015, bike share company Motivate made a deal with San Francisco (and surrounding communities) to provide a docked bike share system completely free of charge to the city. In exchange for what would be a multi-million dollar investment (at no cost to the taxpayers) San Francisco would grant 10 years of exclusive rights to operate a bike-share system in the city.
In April of this year, however, the city invited applications from e-bike operators to increase the supply of "dockless" e-bikes on city streets. Motivate, now a wholly owned subsidiary of Lyft, was caught off guard.
San Francisco is now claiming that the Bike Share Program does not apply to Stationless bikes, which is fundamentally at odds with prior statements and the conduct of all Participating Cities, the lead regional transportation agency (MTC) and San Francisco itself.
Lyft filed a lawsuit shortly thereafter, claiming that after investing tens of millions of dollars they are yet to even begin recouping costs spent.
And here's the thing: you don't have to be contract lawyer to read through the relevant parts of the agreement and take note that it's pretty clear-cut. The language pretty specifically granted Motivate "Exclusive Rights" to operate a bike-share system in San Francisco.
So I guess the question is: what was the city hoping to gain?
---
"We didn't know any better!"
What exactly was the city arguing, anyway? The arguments essentially break down in two specific categories.
The first category falls into the theme of pleading ignorance. Mainly, San Francisco argues that when the agreement was made between Motivate and the city in 2015, the city did not know of the existence of dockless bike-share systems.
The judge spent a decent amount of the 4 page ruling tearing this argument apart. It's worth a read if you're bored, but essentially, not only were dockless bike-shares definitely a thing since 2012, San Francisco even took action to enforce the exclusivity agreement on Motivate's behalf against a rogue dockless bike-share operator on at least one publicly documented instance. He states a zinger:
There is a difference between being ignorant of a fledgling technology and believing that it is not viable
Well, San Francisco continues, the "intent" when entering into the original agreement was that they meant to indicate that they're just talking about docked bike-share systems because "that has always been the SFMTA's understanding of the exclusivity provision." Motivate just totally misunderstood the whole situation! What an embarrassing mistake for Motivate to make! Contradiction with the above argument notwithstanding, the judge was not convinced:
A party's "uncommunicated subjective intent is irrelevant" and cannot contradict the parties' objective manifestation of their intent, which is 'gathered from the reasonable meaning of the words and acts of the parties, and not from their unexpressed intentions or understandings.' It is undisputed that the parties did not discuss any carve-out or exception for dockless bikes in the negotiations leading to the Coordination Agreement and the Program Agreement.
---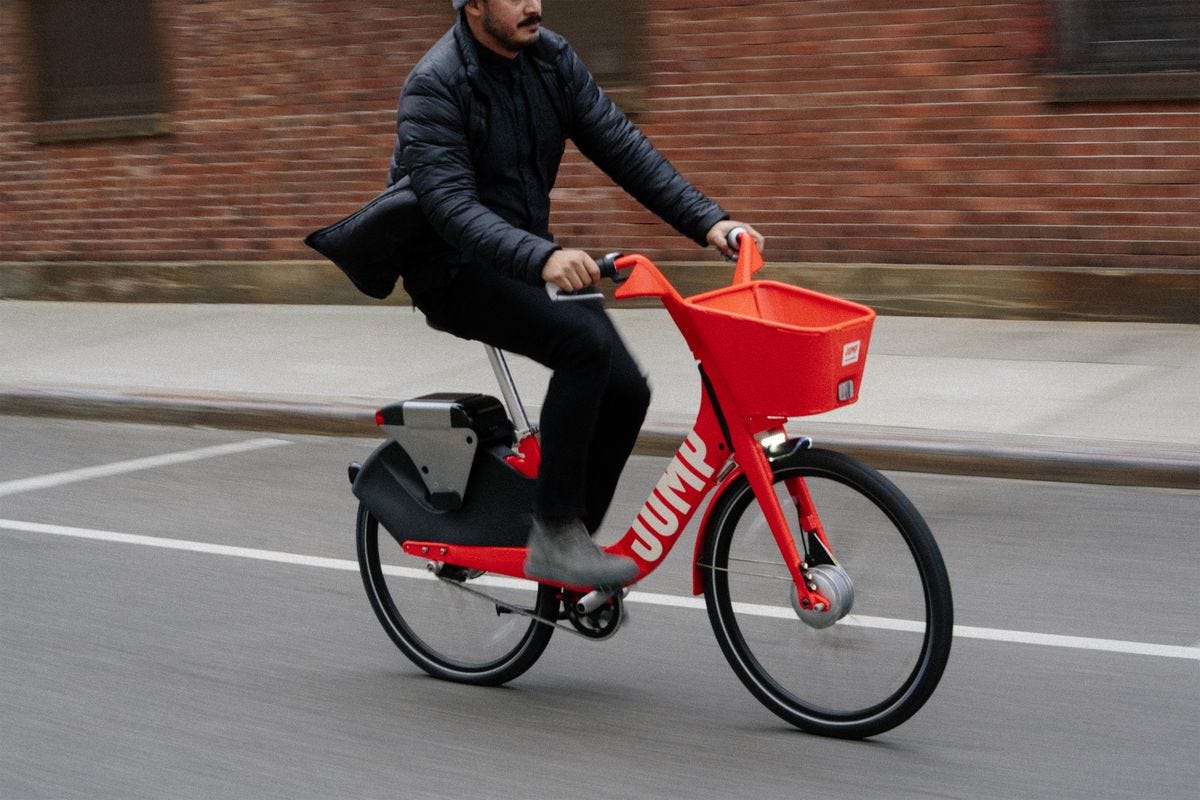 The "Laches Defense"
The second argument the city claims that Motivate doesn't have any grounds to complain because they didn't complain in a timely manner. The argument goes that Motivate's inaction at key moments during the process basically demonstrated acquiescence to actions taken by the city, so complaints now are unwarranted and just belly-aching.
They raise the example of the 250 e-bike permits granted to Jump (another e-bike operator, this one owned by rival Uber) as an example of Motivate's lack of enforcement of their exclusivity.
Reasonable, right? …Except that it's not quite accurate. The permits for Jump were a direct result of an explicit agreement between Motivate and the city of San Francisco. As Lyft documented in their initial complaint:
As Motivate was not yet ready to launch Stationless E-bikes, Motivate agreed to a one-time limited exception to its exclusivity allowing San Francisco to issue a single permit to a third-party for 250 Stationless E-bikes (which could ultimately be increased to 500 Stationless E-bikes) for a total period not to exceed 18 months ("E-bike Pilot"). The Settlement Agreement explicitly provided that it was only a one-time exception to Motivate's exclusivity.
The judge straight up says "it is unclear how the defense applies… Intervenor [Lyft] fails to show any sort of unreasonable delay." It's a junk argument, in other words.
---
So… now what?
I don't know, but I think there's a degree of absurdity of that last argument… particularly since San Francisco's original stance when Lyft complained is to just stonewall them and refuse to enter arbitration. Well, they're enforcing it now, anyway.
I guess I can't say for sure the city actually believed they could have won (apologies for clickbait title), but I guess in many ways, everyone was acting how they had to have acted, even if they knew they couldn't.
One way to look at the whole thing is just Motivate took a huge, tens-of-millions-of-dollars bet, and it paid off handsomely as alternative forms of mobility take off, and you bet they're going to ensure they get their payout, especially considering they're still deep in the red from the initial investment. Having that challenged is just San Francisco just feeling the pangs of regret for being on the other end of that bet.
For the city, on the other hand, they had to appeal their constituency, and that means taking big visible actions. They had nothing to lose because even by losing the lawsuit, they portray themselves as pro-competition, politicians of action and integrity, fighting against the evil greedy corporations of the world.
And in many ways, they're right. The optics are definitely against Lyft here.